4 x 12s and 3000wrms in a Kia Sportage 
Well this build was done for another customer of mine, he called me wanting to upgrade his current system, which consisted of 2 Clarion 1500wrms monoblock amplifiers and 2 Clarion 12" subs in separate sealed boxes. His main requests were a ported box to fit 4 x 12" subwoofers (Kenwood) and for it to be under the window line (a tough task).
After several designs i came up with a "V" style box which would allow the fitment of 4 12" subwoofers to start off with, but it also gave me just enough internal volume to enable the enclosure to be ported. Along with the box, i also had to fit the 2 Clarion monoblock amps and a second Optima D34 battery!
 Heres a pic showing the box approx. 50% done, as you can see from the subwoofer cutouts there wasnt much room!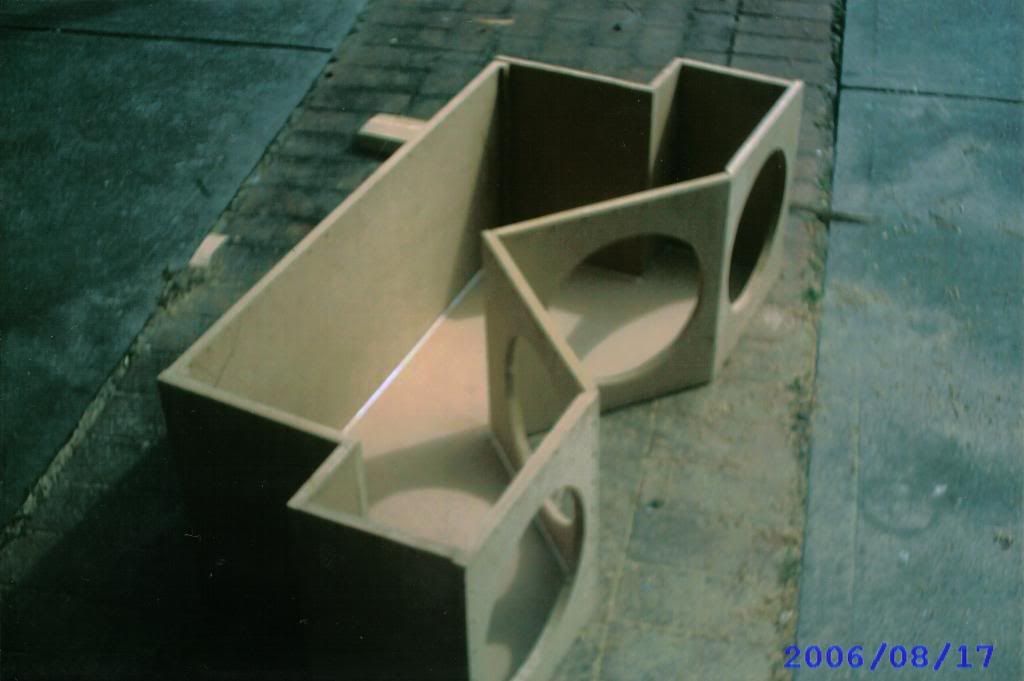 This next pic shows the box completed.....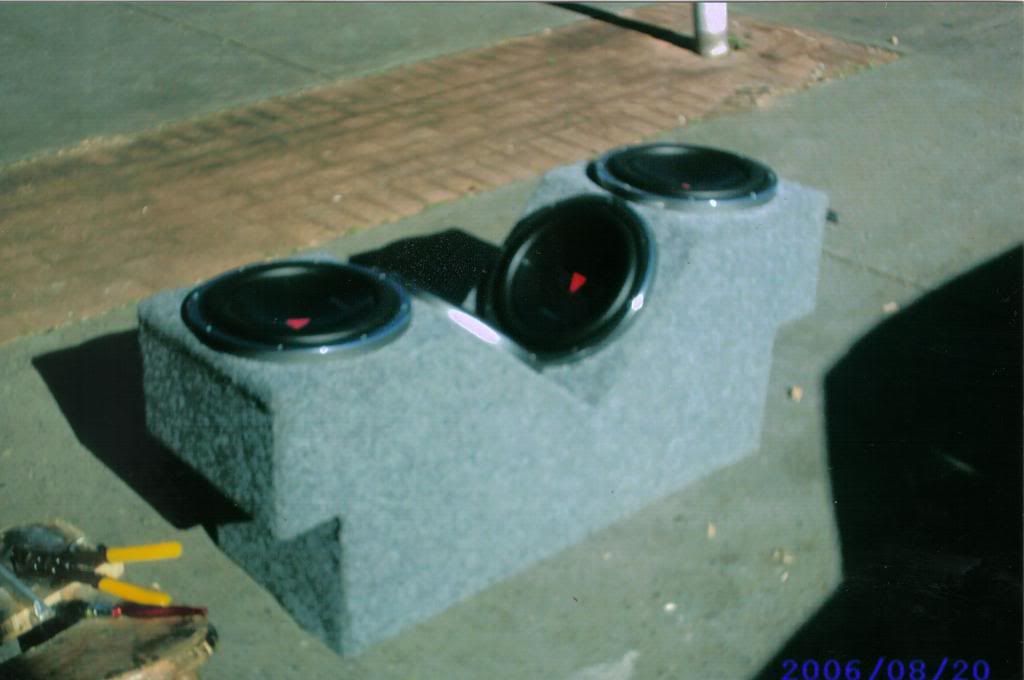 Pic of the box in the car and the mounting location for the Optima D34...
The next few pics show the box with amps fitted and finished, the slot port was placed at the bottom to increase loading and was tuned to 35hz.......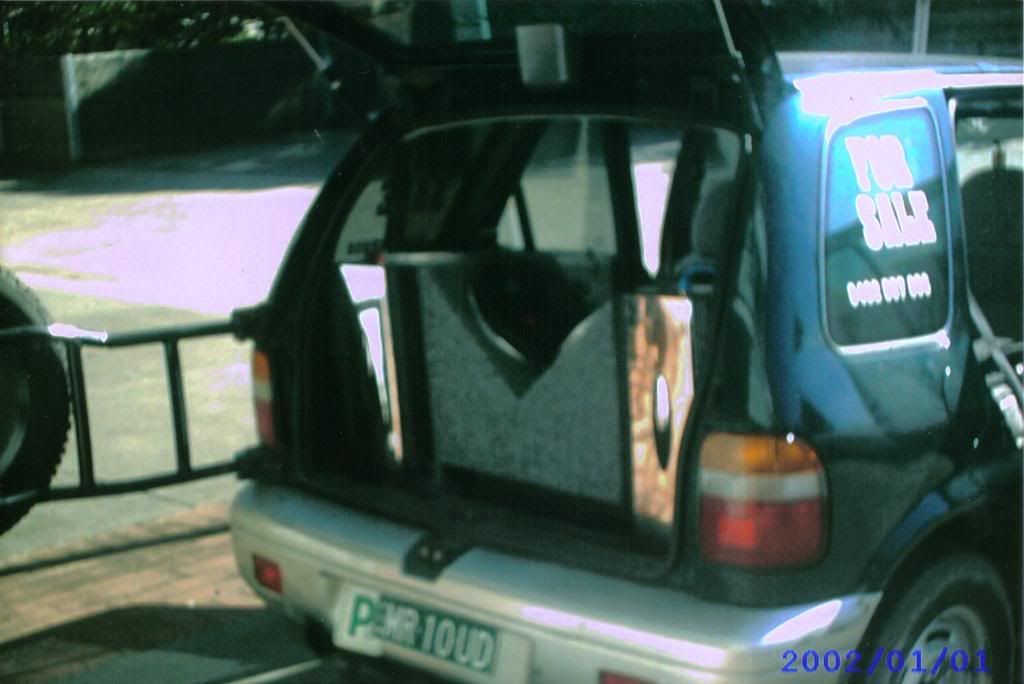 After installing an Alpine 9887, i spent a good 2 hours tuning the system and listening to a variety of different genres. The end result was much more authority to the bass line, but with the sub level set to -2 the system sounded nicely matched and not overpowering. When the time called for more bass all it took was a quick sub level adjustment to +2 and it was in your face, vibrating every muscle, not to mention the entire car. I had complaints from people over 300m away!!
The best part i found was to get adequate bass all the time the system didnt have to work so hard, the subs handled the power well....spreading the load (and the subsequent heat) across all 8 voice coils (4 x DVC subs). The amps were loaded to only 2 ohms and with the addition of a second Optima D34 voltage wasnt an issue, the majority of the time the voltage held at around 13.5v with the car running. With the car off we could play 4-5 songs at 3/4 volume and still start the car without any problems.